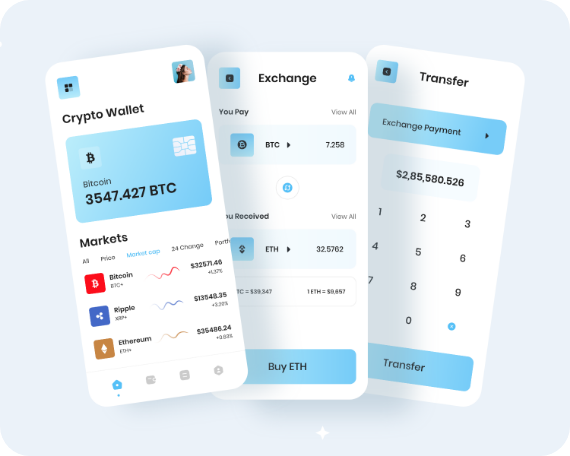 Client's Requirements & Goals:
Our clients approached us with the goal of breaking this custom because they found the trading industry to be incredibly scary at first. Since they were aware that millennials and the generations after them were passionate about generating passive income through trading and cryptocurrencies, they set out to create an app that was perfect for beginners to get started with trading and all of its complexity.
The software also promised to offer the technical elements needed for seasoned investors to succeed financially. It was up to us to develop a trustworthy crypto trading app with such a complete plan.